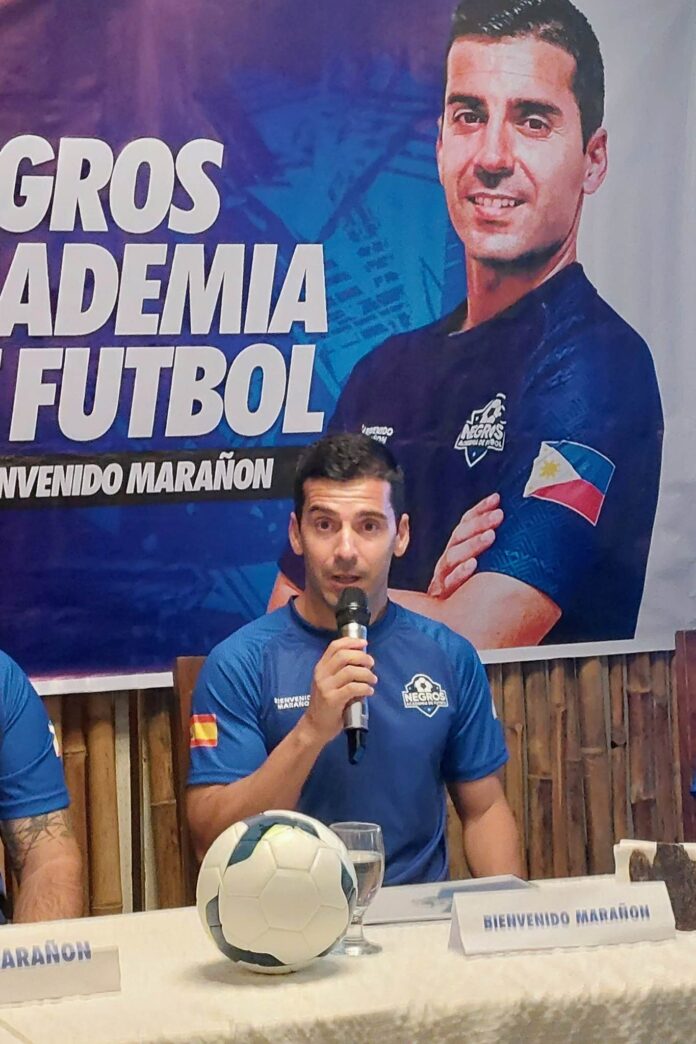 Professional football player Bienvenido Marañon, who formerly played for the Negros-Ceres FC (now United City FC), announced his launching of Negros Academia de Futbol or Negros Football Academy during a press conference at Nature's Village Resort in Talisay City this afternoon, November 2.
The NFA aims to establish a professional football school for young players from 4 up to 16 years old with a vision of international exposure.
This is Marañon's way of giving back his love to Bacolodnons by choosing Bacolod Central District football field as his launch pad for his football academy, which will be announced soon in his social media page.
Coming from a humble football beginning, his career was amplified in the whole of Asia by representing the Philippines and Negros XI where in the academia also aims to provide venue, facilities and World class knowledge to be introduced in Bacolod City.* (H. James G.Toga)