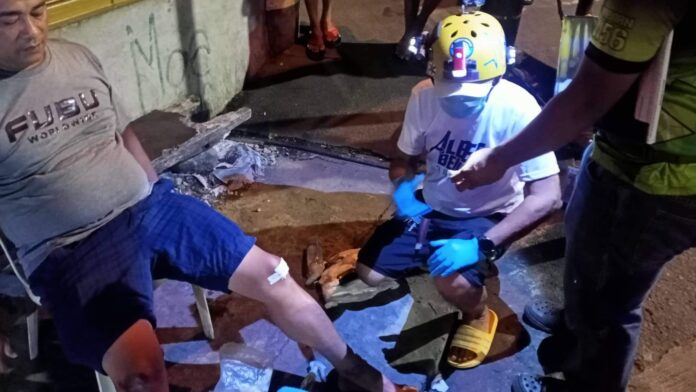 EMR Raptor volunteer responded vehicular accident involving motorcycle and un identify vehicle "Hit and run" along Burgos-San Juan st.
Patient rider suffer avulsion at foot finger and multiple abrasion upper and lower extremity first aid was given wound care management done vital sign check.. refuse to transport to hospital.
Responded by.
Airborne012
Spartan923
Alpha141
We care we share we serve the community.