Congratulations, Congressman Greg Gasataya! Cong. Greg was elected as Chairman of the CA Committee on Labor, Employment, Social Welfare, and Migrant Workers, and as Vice...
March.12.2023 5:58pm This is where your donation go. Wala untat sng libre nga serbisyo. EMR Raptor volunteer and lifesaver ambulance responded vehicular accident involving motorcycle and two PUJ...
EMR Raptor volunteer would like to thanks Villamonte lifesaver ambulance and crew transporting patient German national from Villa Estefania to Doctor Hospital. Special thanks...
August 26, 2022 Courtesy call and consultation with Mayor Albee and the Boy Scouts of the Philippines - Bacolod City Council. City Ordinance 16-792 granting...
Coun. Simple Distrito through her resolution urged Mayor Albee Benitez to start implementing strictly the Anti Smoking Ordinance to save lives and have a...
Happy 5th year founding anniversary EMR Raptor volunteer Bacold City Chapter. Thank you Lord God despite of trials and difficulties for past year we...
Sep.2.2022 12:49pm This is where your donation go. Wala untat sng libre nga serbisyo. EMR Raptor volunteer responded collapse patient along Bangga Active, Brgy Mandalagan, Bacolod City. Patient a...
This is part of the Agenda of Mayor Albee Benitez to remove the Color Coding in the City of Bacolod.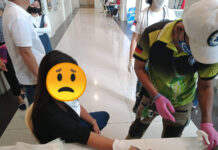 EMR Raptor volunteer catered 2 patient at lobby of NGC. female victim of burn and male hypertension first aid was given all patient refuse...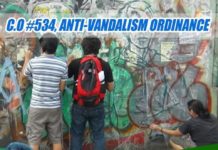 This City Ordinance is part of the worked and passed by our former City Councilor Honorable Attorney Caesar Distrito of Barangay Singcang Lone District...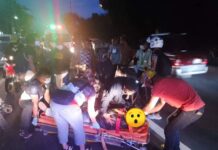 EMR Raptor volunteer assist at vehicular accident involving two motorcycle along circumferential road Bangga Las Palmas traffic lights Brgy Taculing Bacolod City patient rush...
Aug.31.2022 11:08am This is where your donation go. Wala untat sng libre nga serbisyo. EMR Raptor volunteer responded on a fire call residential nature of call at Prk....
JTNDc2NyaXB0JTIwYXN5bmMlMjBzcmMlM0QlMjJodHRwcyUzQSUyRiUyRnBhZ2VhZDIuZ29vZ2xlc3luZGljYXRpb24uY29tJTJGcGFnZWFkJTJGanMlMkZhZHNieWdvb2dsZS5qcyUzRmNsaWVudCUzRGNhLXB1Yi05NjI1NzQxNDczMTY5NDA3JTIyJTBBJTIwJTIwJTIwJTIwJTIwY3Jvc3NvcmlnaW4lM0QlMjJhbm9ueW1vdXMlMjIlM0UlM0MlMkZzY3JpcHQlM0UlMEElM0NpbnMlMjBjbGFzcyUzRCUyMmFkc2J5Z29vZ2xlJTIyJTBBJTIwJTIwJTIwJTIwJTIwc3R5bGUlM0QlMjJkaXNwbGF5JTNBYmxvY2slMjIlMEElMjAlMjAlMjAlMjAlMjBkYXRhLWFkLWZvcm1hdCUzRCUyMmF1dG9yZWxheGVkJTIyJTBBJTIwJTIwJTIwJTIwJTIwZGF0YS1hZC1jbGllbnQlM0QlMjJjYS1wdWItOTYyNTc0MTQ3MzE2OTQwNyUyMiUwQSUyMCUyMCUyMCUyMCUyMGRhdGEtYWQtc2xvdCUzRCUyMjQwODg0NzI1MjIlMjIlM0UlM0MlMkZpbnMlM0UlMEElM0NzY3JpcHQlM0UlMEElMjAlMjAlMjAlMjAlMjAlMjhhZHNieWdvb2dsZSUyMCUzRCUyMHdpbmRvdy5hZHNieWdvb2dsZSUyMCU3QyU3QyUyMCU1QiU1RCUyOS5wdXNoJTI4JTdCJTdEJTI5JTNCJTBBJTNDJTJGc2NyaXB0JTNF
Mayor Mark Andrew Golez project Asissted By Kagawad Tony Buensuceso concreting and road repair of Mamba-id to help our motorists and entire constituents of...
12,452 NutriBuns (with squash) gin distribute na sa mga 119 Day Care centers sa Bacolod para sa Supplementary Feeding Program sang DSWD. This is 2...
This feeding program is provided by Honorable Attorney Caesar Distrito of Barangay Singcang, Bacolod City. This is part of his charities and good deeds...
"PUBLIC HEARING" Letter of Atty. Karol Joseph Chiu, Secretary to the Mayor, endorsing the letter of Starcki Venture Corp & Morning Glory Realty and Development...
AMCP joins Sagip Hirap in Sitio Cabagna-an, LA Castellana, Negros Occidental. We helped to rebuild the house of a teacher who was burnt. This...