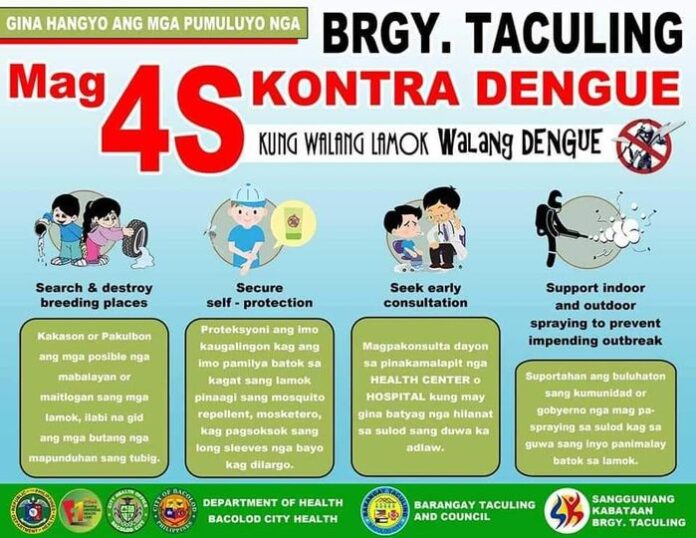 DENGUE PREVENTION. The month of July is the start of rainy season in the country and thus, a rapid growth of mosquito breeding is expected.
As part of Dengue Prevention Campaign, Barangay Taculing reminds everyone to seek and destroy possible mosquito breeding areas such as:
Stagnant water
Trash cans
Pools
Old tires
Clogged gutters and drains
etc.
Small bite, big threat.