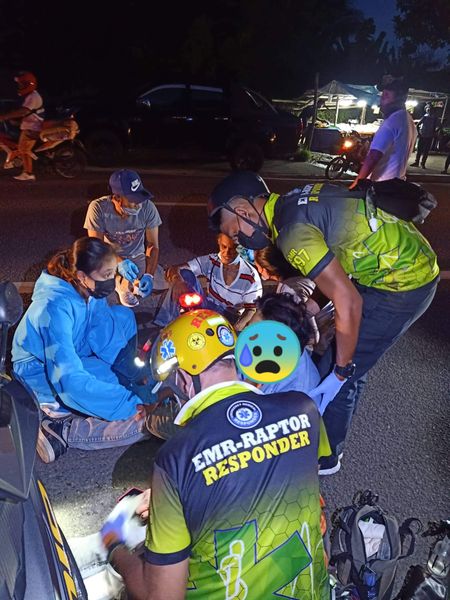 Aug.15.2022
6:21pm
This is where your donation go.
Wala untat sng libre nga serbisyo.
EMR Raptor volunteer responded road crash involving motorcycle "self inflicted" along Burgos St. fronting Patricia homes subdivision Brgy Estefania bacolod city.
Two male patients suffer multiple abrasion first aid was given wound care management done properly turn over to Granada ambulance and amity ambulance for hospital care.
Responded by.
Alpha141
Airborne012
EMR097
We care we share we serve the community.