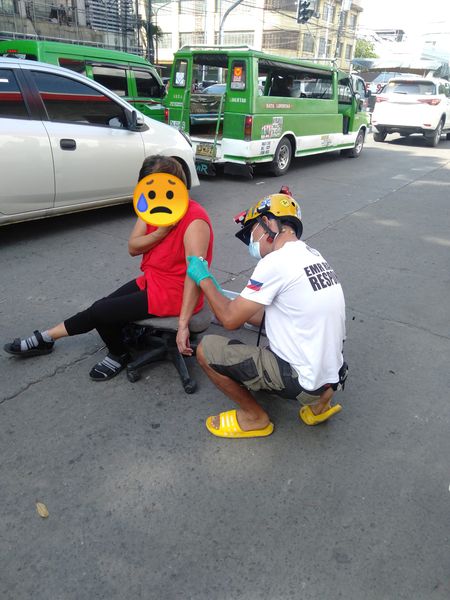 October.10.2022
2:28 pm
This is where your donation go.
Wala untat sng libre nga serbisyo.
EMR Raptor volunteer responded road accident involving pedestrian and motorcycle along Gonzaga Lopez Jaena St. Fronting Mandaue Foam.
Patient female pedestrian suffer minor abrasion at left elbow first aid was given wound management done vital sign check turn over to responding ambulance.
Responded by.
Alpha141
We care we share we serve the community. 💯 free.