March.12.2023 5:58pm This is where your donation go. Wala untat sng libre nga serbisyo. EMR Raptor volunteer and lifesaver ambulance responded vehicular accident involving motorcycle and two PUJ...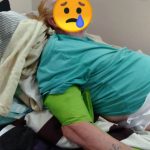 EMR Raptor volunteer would like to thanks Villamonte lifesaver ambulance and crew transporting patient German national from Villa Estefania to Doctor Hospital. Special thanks...
The Sugarbowl Tenpin Association, Inc. (STAI)-Youth received P30,000 worth of bowling equipment's from Bacolod City Councilor Jude Thaddeus "Thaddy" Sayson during the D7 Valentine's...
[td_block_social_counter custom_title="STAY CONNECTED" facebook="envato" twitter="envato" youtube="envato"]
This City Ordinance is part of the worked and passed by our former City Councilor Honorable Attorney Caesar Distrito of Barangay Singcang Lone District...
Sunday, July 17 Noela Borja Emcee Programme I Registration 3:30PM Prayer Singing of national anthem Acknowledgement of guests/teams II Opening remarks by Noela Borja 4PM Introduction...